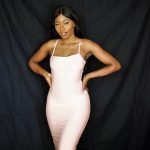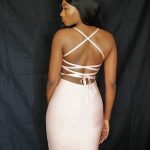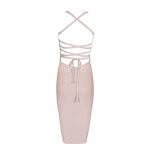 Lopez Bandage Dress Nude
$104.51
Lopez is an exquisite, sexy dress with the low cut at the back and its fashionable lace-up style making it very trendy. It's a simple but modern look at the front giving you a smart professional look.
– Dress Name: Lopez
– Dress type: Bandage dress
– Sizes: XS/S/M/L
– Weight: 807 grams
– Material:  90% Rayon, 9% Nylon, 1% Spandex
– Colour: Red, Nude
– Dress feature: Lace-up
– Fabric feature: Anti-Static, Anti-Wrinkle, Breathable, Eco-Friendly
– Package includes 1 Bandage dress
Product Care
• Wash inside out to protect the fibres against damage from the washing machine drum or from other clothes.
• Hand wash separately in cold water and line dry. Please wash like colours only. For best result professional dry clean.