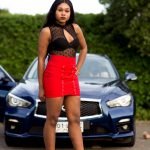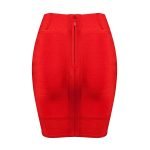 Rozelle Bandage Skirts Red
$71.46
Rozelle is the ideal skirt to mix and match with your favourite top. It's made of quality bandage fabric to give you that smooth feel and hug those hips. Its lace up style makes it funky, modern and fashionable.
– Dress Name: Rozelle
– Dress type: Bandage skirts
– Sizes: XS/S/M/L
– Weight: 807 grams
– Material: 90% Rayon, 9% Nylon, 1% Spandex
– Colour: Red, Nude
– Dress feature: Lace-up
– Fabric feature: Anti-Static, Anti-Wrinkle, Breathable, Eco-Friendly
– Package includes 1 Bandage skirt
Product Care
• Wash inside out to protect the fibres against damage from the washing machine drum or from other clothes.
• Hand wash separately in cold water and line dry. Please wash like colours only. For best result professional dry clean.